Tour Design & Tour Directing
Nature Trail's extensive qualifications and experience in tour delivery, design, planning in a range of tour types enables us to offer quality and profitable Tour Design & Tour Directing services.
We listen to client's requests and preferences and collaborate on researching and designing a tour to suit, with attention to detail, full documentation and end-to end quality service delivery.
These Services include:
TOUR DESIGN
Clarifying the client's required tour features and benefits
Identifying guest preferences and expectations
Route, logistics and contingency planning
Itinerary planning
Catering and equipment arrangements
Accommodation arrangements
Attractions visitation arrangements
Tour costing and budgeting
Risk analysis, mitigation and insurance administration
Guest enquiries, bookings and

confirmation

processing
Commentary/Narration research and scripting
Tour brochure/webpage design
Providing a Tour Leader
Providing a suitable vehicle and driver
Driver familiarisation with tour including a prior practice run
TOUR DIRECTING
Our Tour Director makes sure that each tour runs to schedule smoothly throughout and that guest safety, welfare and enjoyment is ensured without issue.
Our Tour Director is exclusive to and accompanies a guest group 24 hours a day on tour, from start to finish.   Our Tour Director leads the tour, drives the vehicle (4WD or Coach), delivers researched commentary and attends to the group's needs at all times.
Meet and greet and providing all necessary transfers
Guest accompaniment onboard and hands-on tour management throughout the tour
All customer service tasks including guest briefings and Q&A
Tour leading, driving, coach captaining as required
All tour logistics – transfers, luggage handling, catering, entry fees

Group dynamics leadership and issue resolution

Contingency leadership – including damage control, deal with emergencies

All relevant tour documentation processing, seat allocations and help with passport and immigration issues
Facilitate guest accommodation check-in and arranging for special requests to their accommodation
Maintaining route, schedule and service quality control
Narration/commentary of the tour's sights and special knowledge
Liaise with hotels, coach companies, restaurants and other clients
Maintain a tour journal and maintain records
Etcetera.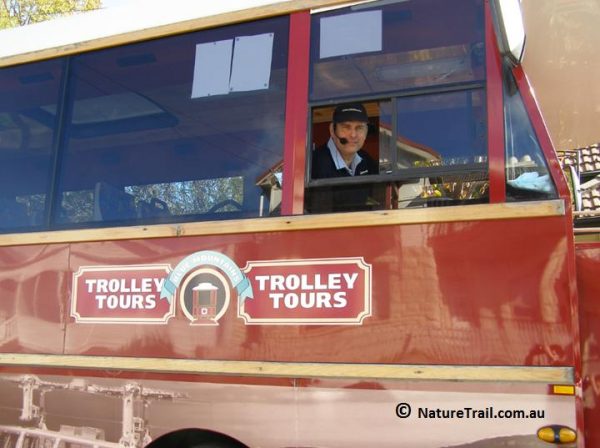 Nature Trail's Tour Director has extensive experience in designing and delivering tour operations, coach driving, 4×4 driving, coach captaining and leading extended tours around Australia.