Trek Alumni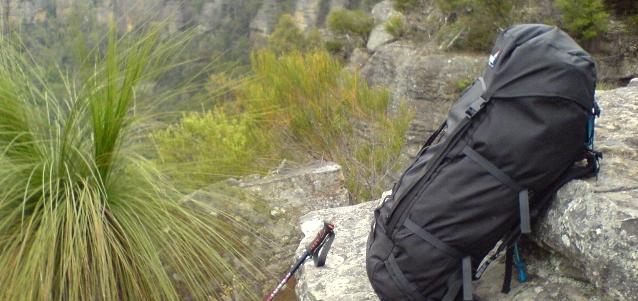 Nature Trail is an Australian registered commercial tour operator trading under an incorporated legal structure from its base in Katoomba.  Nature Trail offers commercial hiking tours and related activities and benefits to its four distinct customer bases:
* Guests:  extended stay visitors to the Blue Mountains Region
* Friends of Nature Trail:  Blue Mountains locals self-funded on our practice tours
* Advanced Independent Trekkers:  wild treks for self-sufficient experienced hikers
* Trek Alumni:  Our Regular Trekkers.
Nature Trail Alumni
Nature Trail is not a club, nor an association, nor a not-for-profit organisation.
Our 'Alumni' is the exclusive customer group of Nature Trail comprising advanced bushwalkers, fit walkers with conservation interests in Nature, Wilderness and in the Bushwalking Craft, as well as remote supportive subscribers. The unique name was conceived by Nature Trail in December 2017.
Alumni – Customer Benefits:
Access to Nature Trail's private website resources, including:

Bushwalking Forum authorship, topic categories include:

Bushwalking News
Eco-Bushwalking Issues
Bushwalking Standards
Gear Advice
Heritage Interpretation
Bushwalking Advocacy
'Wellness through Nature'
Bushwalking Medicine
Bush Survival
Track Maps (downloadable in PDF)

Bushwalking Library

Have a say in our seasonal tour selections
Invitations to join us on:

Advanced Bushwalking Tours
Advanced Interest Tours

Nature Photography
Bird Watching
Ecology
Wilderness
Educational
Gear Workshops
Night Bushwalking
Heritage and Vintage

Camping Tours
Night Bushwalking Tours
Tag-Along Tours
Extended Tours
Bushwalking Skills Training
Bushwalking Technology Workshops
Nature Trail Merchandise
Other related topics.
Alumni – Eligibility Criteria
Be aged over 17 years
Completed 2 Nature Trail HARD graded walking tours
Submitted a Participant Agreement
Alumni Fees
Annual Subscription $20
Tour Fee $50/day of each tour participation
Interested in joining?