Trek Alumni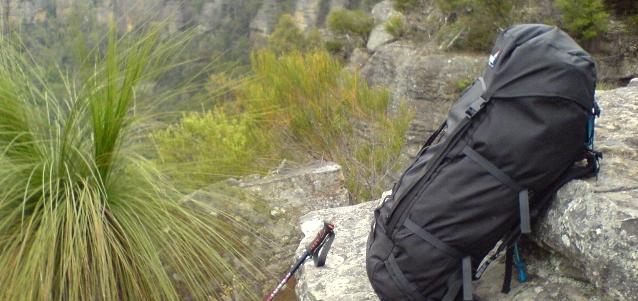 Conceived in December 2017, Nature Trail's Trek Alumni is an informal commercial membership-based franternity of hikers having demostrated advanced hiking skills experience and self-sufficiency in hiking gear, bush camping and sustenance on remote and extended treks.
BENEFITS of our TREK ALUMNI:
Our Treks are each designed and fully pre-planned – route, itinerary, risk assessed/mitigated, forecast conditions pre-evaluated (accesses/weather)
Our Treks only include pre-vetted members of our Trek Alumni, each of whom have proven to us their trekking experience, medical condition, suitable health, fitness, aptitude and self-sufficient kit – so we are in good company. For safety treks are only iundertaken with a minimum  of 4 participants and maximum 10 participants.
Our Treks are personally led from start to finish by Nature Trail's experienced Trek Leader
All required transport is supplied and else arranged by Nature Trail from Nature Trail Base in Katoomba from Trek Start to Trek and with return transport to Nature Trail Base
Vital trekking group support kit is carried by Nature Trail's Trek Leader – including a remote first aid kit, snake bite kit, group tarp, active satphone, emergency personal locator beacon (PLB)
 Nature Trail pre-notifies each trek's details (route, itinerary, camp sites, kits, and participant manifest) to local Police, NPWS and AMSA.
Complimentary 4×4 transport to/from Nature Trail Base to each Trekking Tour's start/finish locations with capacity for five trekkers including the Trek Leader/driver.  Transport for any additional participants (5th, 6th, 7th, 8th, 9th, or  10th) will need to be pre-arranged with the Trek Leader.
Restricted authorship access to Nature Trail website's private Trekking Forum.  Forum topics focus only on trekking and include:  The Hiking Craft, Hiking Best Practice, Hiking Self-Sufficiency, Long Distance Trekking, Night Hiking, Alpine Hiking, Hiking Gear Advice, Trekking Technology, Hiking Hygiene, links to Gear Reviews, Bushwalking Medicine, Bush Survival Skills, Wilderness First Aid, and links to Hiking News.
Downloadable access to Nature Trail Hike Maps (PDF)
Password access to Nature Trail website's Trekking Library
Having an advanced say in Nature Trail's choice of tour offerings – both hiking and trekking
Invitations to participate on Nature Trail's Gear Workshops.
And other benefits.
ELIGIBILITY CRITERIA:
To join Nature Trail's Trek Alumni, applicants must first:
Be aged between 18-years and 80 years;
Be self-sufficient in day hiking and multi-day trekking – clothing, kit, shelter, food, drinking water, personal first aid kit;
Hold hiking qualifications and experience to a standard at least equivalent to a NSW TAFE Certificate IV in Outdoor Recreation (with bushwalking a key module set);
Submit a current medical fitness declaration by a GP and complete and sign Nature Trail's detailed Medical Declaration and Emergency Contact Information (in confidence);
First complete 2 x Full-Day Nature Trail Hiking Tours – displaying excellent health, hiking fitness, hiking stamina, backpack camping skills, personal kit standards and trekking self-sufficiency – all to Nature Trail's Trek Leader's satisfaction;
Agree in writing to Nature Trail's Trek Alumni Agreement which includes Nature Trail's Trekking Terms and Conditions and Trekking Rules;
Pass Nature Trail's Trek Alumni Selection Interview process (by the Trek Leader).
Participation on any Nature Trail Multi-Day Trek first requires completion of two Nature Trail 2-Day Treks to Nature Trail's Trek Leader's satisfaction.
ALUMNI FEES
Annual membership subscription $20, due by 30 June each year (not prorata)
Tour Fee $50/day by each trekker (waived if a participant drives his/her 4×4 vehicle as tour transport)
Fair sharing of fuel cost (NOTE: our treks usually involve driving some distances to our selected trekking area)
All fees are to be prepaid in full.
Interested in finding out more?