Trekking Alumni Registration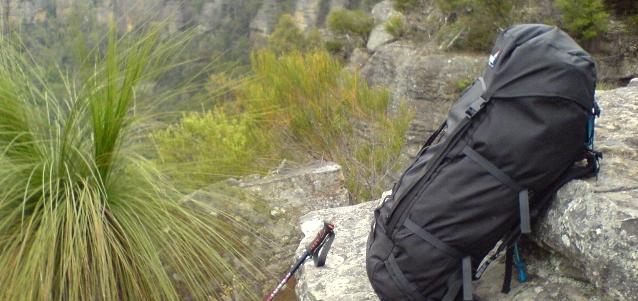 Conceived in December 2017, Nature Trail's Trekking Alumni is not a club nor an asssociation, but rather a specialist operation within Nature Trail's commercial hiking tours service offerings.
Participation requires a compulsory a prior acceptance of undertaking inherently dangerous adventure activity risks and fullly absolves Nature Trail and its employees, contractors and any associates of any legal responsibility and liability for any prosecution for negligence or to any financial liabilty compensation.
Participation on any Nature Trail Trek requires full fee prepayment and is restricted to specially selected experienced, advanced and self-sufficient trekkers who have demonstrated high performance capabilities in hiking fitness and stamina, as well as advanced trekking skills spanning long distances over multiple days including solo bush camping and self-catering.
To join, applicants must first qualify by being vetted by Nature Trail which involves undergoing and passing Nature Trail's rigorous and discerning Trekking Alumni Registration process.
In order to apply each applicant must first complete two full-day hiking tours with Nature Trail and pass evaluation for hiking fitness, hiking and bush camping skills, personal kit standards, as well as relevant aptitude and character tests.
BENEFITS of ALUMNI REGISTRATION
Exclusive participation on all Nature Trail Treks, on a first-come-first-served basis (maximum 8 trekkers on any trek, inclusive of the Trek Leader).
Complimentary 4×4 transport to/from Nature Trail Base to each Trekking Tour's start/finish locations.  [NB.  Nature Trail's Base is situated within a Grade 0 walking distance of Katoomba Railway Station]
Restricted authorship access to Nature Trail website's private Trekking Forum.  Forum topics focus only on trekking and include:  The Hiking Craft, Hiking Best Practice, Hiking Self-Sufficiency, Long Distance Trekking, Night Hiking, Alpine Hiking, Hiking Gear Advice, Trekking Technology, Hiking Hygiene, links to Gear Reviews, Bushwalking Medicine, Bush Survival Skills, Wilderness First Aid, and links to Hiking News.
Downloadable access to Nature Trail Hike Maps (PDF)
Password access to Nature Trail website's Trekking Library
Having an advanced say in Nature Trail's choice of its seasonal tours – both hiking and trekking
Invitations to join us on Gear Workshops
TREKKING ALUMNI ELIGIBILITY CRITERIA
Be aged between 18-years and 70 years
Proven hiking qualifications and experience to an advanced standard, distance and duration
Excellent health, hiking fitness, distance stamina and supply a suitable medical fitness declaration by a GP
Demonstrate advanced hiking ability, backpack camping skills, personal kit standards, and pass aptitude and character testing.
Successful supervised completion of 2 full-day Nature Trail hiking tours.
Participation on any Nature Trail Multi-Day Trek, first requires satisfactory completion of two Nature Trail 2-Day Treks
Submitted a completed Nature Trail Trekking Alumni Registration Application Form and been accepted.
Treks available only to advanced level experienced hikers who must be adults and aged under 65 years, and be of excellent health and fitness, with hike-seasoned legs fitness
Participants must be self-sufficient in trekking skills, clothing, kit, shelter, food, drinking water, personal first aid kit.
Applicants must first satisfy appropriate prerequisites and successfully complete our

Trekking Alumni Application

 process, which includes submitting a medical declaration and completed signing of a Nature Trail Trek Agreement form with terms and conditions.
ALUMNI FEES
Annual Subscription $20
Tour Fee $50/day by each tour participant
Even sharing of the estimated fuel cost (NOTE: our treks usually involve driving some distances to our selected trekking area)
All fees are to be prepaid in full.
Interested in finding out more?