Friends
Friends of Nature Trail is an informal group of local regular hikers of the Blue Mountains who are respected friends and neighbours of Nature Trail, as well as current and former guiding students of TAFE Ultimo College, and trusted acquaintances.
Friends of Nature Trail voluntarily offer up their time to participate freely on our Practice Trips which we undertake to first design, plan, and evaluate by on ground rehearsal of every proposed tour of Nature Trail before we consider offering as commercial tours to the paying public.
We are most grateful for the participation, support and trust of Friends of Nature Trail, particularly during the early days of our establishment from back in 2013 to 2018, before we launched commercially in 2019.
Special tribute is deserving of the late Jack Austin who had back in the 1980s established his informal interpretative bushwalking club 'Jack's Trackers'.  In 2006, Jack inspired Nature Trail's founder Steve (then aged 42) by generously sharing Jack's insightful researched local history pro-bono with one interested other, Steve.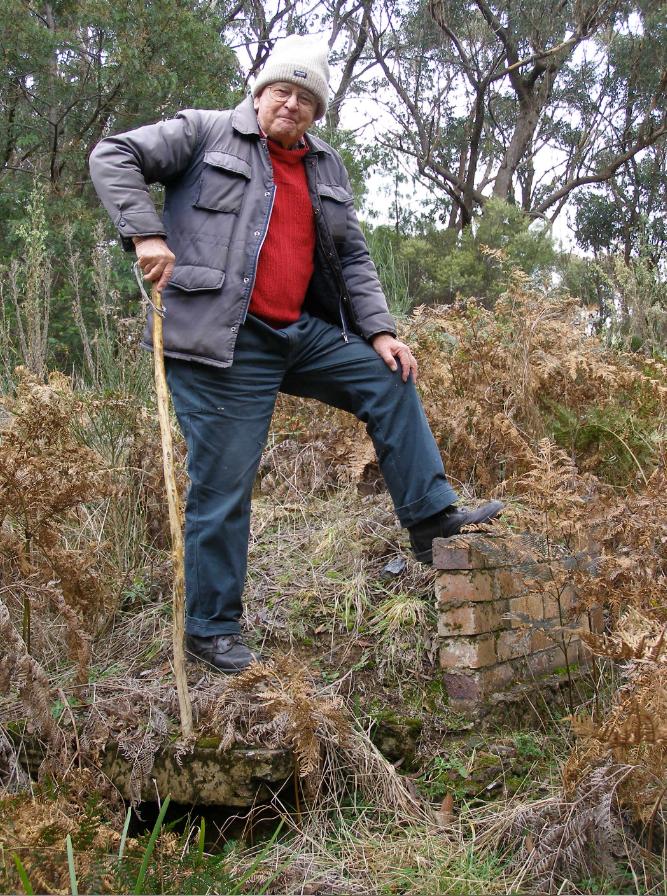 Local Blue Mountains bushwalking guide and historian Jack Austin on 30th June 2006, delivering Steve a private pro bono interpretative hiking tour around Katoomba's Pulpit Hill's colonial heritage dating from 1813. 
(Jack was my inspiration for establishing Nature Trail in 2013 and I am most grateful for the opportunity, Jack's generous kind spirit and the memory).
This webpage updated 3rd December 2021.