Hiking Tours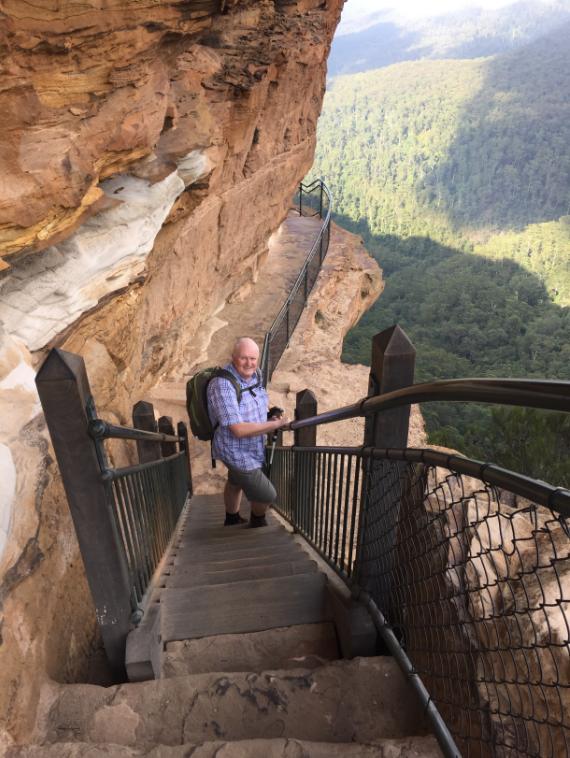 Nature Trail offers a considerable range of hiking tour options, varied by choice of interests, fitness abilities, track locations, and durations.
Hiking Tour Duration options:
Short Hike (<2 hours)
Half-Day Hike (3 to 4 hours)
Full-Day Hike (5 to 6 hours)
Long-Day Hike  (6 to 9 hour) – only in summer with longer daylight
Our full day hiking tours offer the option of a fresh gourmet lunch at a nominal extra fee.  Each hiking tour includes a specially designed small Guest Pack provided on a loan and bond basis – to enhance our guest safety, welfare and hiking enjoyment while on tour.
Our hiking tours are focused on outdoor walking at a physical yet relaxed pace, and include focused preferences such as familiarising sightseeing, rainforests and waterfalls, plateau-top breathtaking lookouts, deep gorges, wilderness experiences and nature workshops.
We are about facilitating a healthy, fit lifestyle and well-being through the wild natural outdoors.  We utilize our 4×4 vehicle to transfer our guests from and return to their accommodation in the Upper Central Blue Mountains (Wentworth Falls to Mount Victoria).
Each calendar season (Spring, Summer, Autumn, Winter) Nature Trail offers a prepared programme of hiking tours and special interest road touring to visitors to the Blue Mountains Region.  Tour durations vary from morning or afternoon tours, to full-day including gourmet lunch, to multiple day road tours or treks.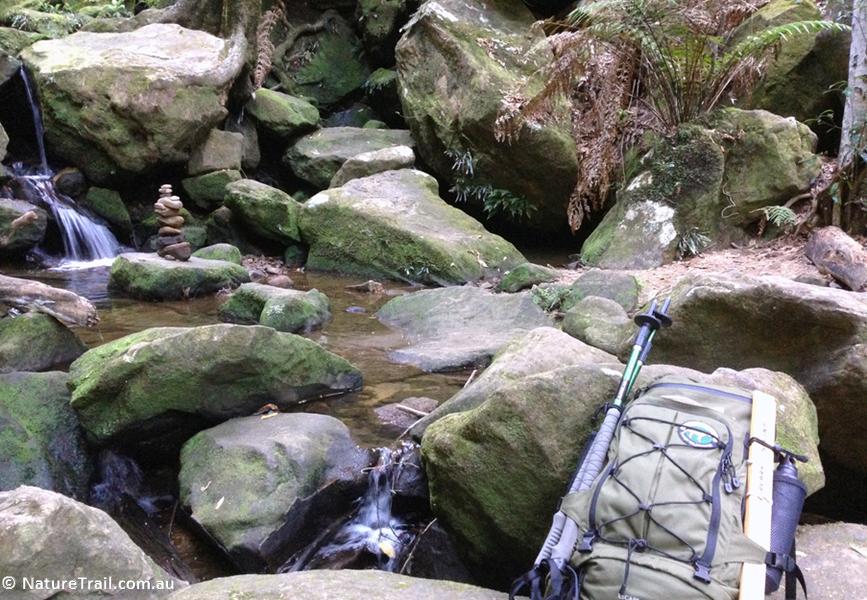 We offer visitors to the Blue Mountains a variety of hiking tour options exploring the magnificent Blue Mountains World Heritage region.  These include exploring the Jamison Valley (via Katoomba, Leura, Wentworth Falls) and the Grose Valley via Blackheath, Medlow Bath, Mount Victoria and Katoomba).
Nature Trail is centrally located in Katoomba in the heart of the Blue Mountains World Heritage Area.  This positions us immediately accessible to many scenic and fascinating hiking tracks, both the well-known as well as the lesser known, and some over 130 years old!
Nature Trail hiking tours vary greatly in distance, duration and grade of difficulty according to guest interest, fitness and hiking experience.
Wilderness Experiences
Nature Trail is based in the township of Katoomba in the Upper Central Blue Mountains.  This strategically places us readily accessible to 'remote' wilderness via transfer by our tour vehicle and by invited suitable tag-along vehicles.
Within an hour's drive, one can become quite remote from human settlement (civilisation if you like), out of site of any human habitation or infrastructure (2WD roads), outside mobile cell phone reception range, and often unlikely to come across other people for possibly days.
This is why most of the Greater Blue Mountains World Heritage Area is designated a 'Remote Area' by the Australian Safety Maritime Safety Authority (which co-ordinates emergency rescues anywhere in Australia and within the Exclusive Economic Zone of Australia – think Antarctica!
This is also why most of the Greater Blue Mountains World Heritage Area is designated a 'Remote Area' by Australia's Civil Aviation Safety Authority.
We know this because Nature Trail's Tour Director is both a licensed Commercial Coxswain and licensed Commercial Helicopter Pilot and subject to both these authorities.
Each individual participation on any Nature Trail tour is subject to Nature Trail's prior Tour Booking Agreement process including acceptance of Nature Trail's Terms and Conditions, especially in this case as pertaining to Nature Trail's Wilderness Experiences.
Nature Workshops
The Blue Mountains, like much of wild Australia is beautiful and awe inspiring.  The sublime joy from a summit reward sensibly requires good fitness, hiking training and experience, navigation skills, a well formed plan, the right gear, due reconnaissance, weather forecast and weather perception, group field leadership and trip governance.
We consider hiking to be a wilderness craft.  We adopt an ecological best practice approach to hiking, which we term 'eco-hiking'.  Eco-hiking philosophy is that we are guests in the host ecology and so we remain at all times respectful to the sensitivity and scarcity of ecology, causing no damage and leaving no trace of our passing though.
A special offering of Nature Trail, perhaps unique, are our Nature Workshops offered out in situ in the wild.   We offer limited specialised hikes into remote bushland in which we provide special workshop skills training in the craft of eco-hiking.
Topics that we explore amongst Nature in the Blue Mountains:
Habitat Communities Workshop
Wildflowers Workshop
Trees and Vegetation Workshop
Birdwatching Workshop
Nature Photography Workshop
Best Practice 'eco-hiking' Workshop
Interpreting Wilderness Lie-of-the-Land and Habitat
Native Wildlife Workshop
Hiking Skills Workshop
Hiking Gear Workshop
Hiking Navigation with Map and/or Compass Workshop
Hiking Navigation with No Map or Compass Workshop
Hiking GPS Navigation Workshop
Track Distance Measuring Techniques Workshop
Wilderness Survival Skills Workshop
Lost Prevention and Recovery Workshop
Hiking Proactive Injury Avoidance Workshop
Benighted Campsite Selection and Shelter Construction Workshop
Lighting a Campfire in the Wet Workshop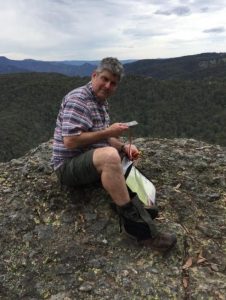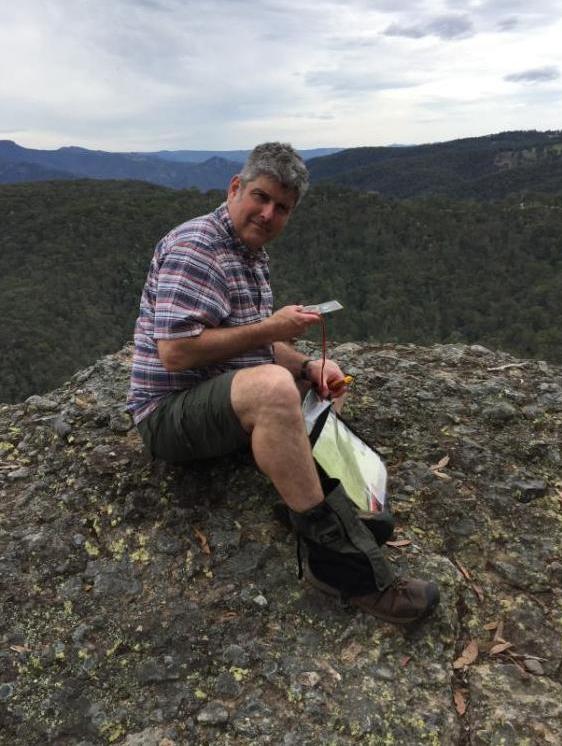 For best practice reasons of safety and to ensure our personable service standards, we choose to limit our guest numbers on our hiking tours to just six.
We travel at a relaxed pace to savour the majestic scenery and experience.  Walk grades and any challenges are specified on each tour brochure and outline.  Grades vary from 'Easy' to 'Hard', although most are 'Moderate' and so require moderate health and fitness.  We don't rush, we don't push, we brief, assist and listen.
Nature Trail starts and finishes tours in Katoomba, transporting our tour group to and from each hike start/finish.  Vehicle transfers from/to guests' accommodation or nominated pickup/drop-off points are included.  Our vehicle transfer service range extends from Wentworth Falls to Mount Victoria.  Catering is also included and will vary according to the timing and duration of a given Hiking Tour and to guest preferences – as best as we can muster.
Please note that currently Nature Trail is in development mode as we reconnoiter, practice, research and fine-tune the best track walking options with our Friends of Nature Trail, and not yet operating commercial tours.  We expect to be launching our commercial tours from mid-2018, and apologise for any inconvenience.
We invite regional bushwalkers and bushwalkers with manageable access to the Blue Mountains to become Friends of Nature Trail and to assist us in establishing our Blue Mountains based tour operation.
Contact Us: