Hiking Tours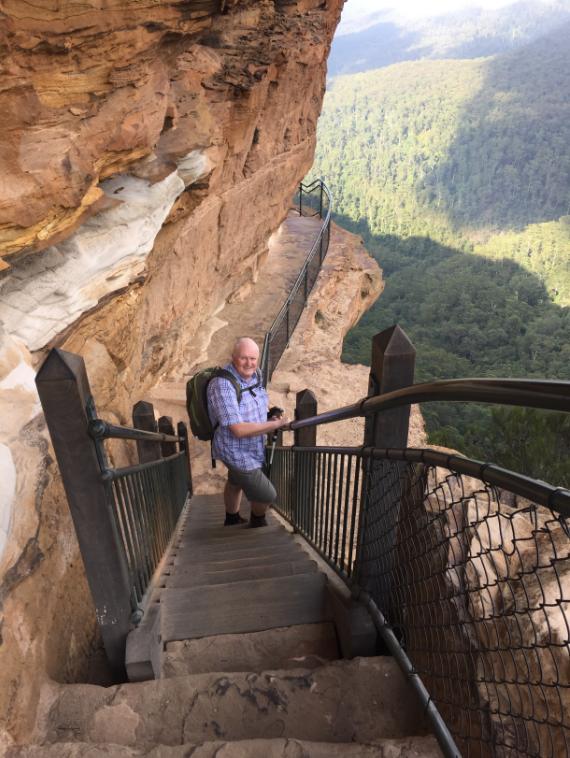 Nature Trail offers a considerable range of Hiking Tours in the Blue Mountains Region. Each is varied by natural features, special interests, fitness abilities, track locations, and durations.
We separate our Hiking Tours into the following Duration grouping based upon the distances hiked.
SHORT HIKING TOURS   (about 3 hours)
HALF-DAY HIKING TOURS
FULL DAY HIKING TOURS
WILDERNESS EXPERIENCES
NATURE WORKSHOPS
Please read below for helpful explanation of each duration grouping.
Durations of our hiking tours vary from about 3 hours, to half-day (about 5 hours), to a full-day which vary in duration from 6 hours up to 9 hours.  Our longer full-day hiking tours (8 to 9 hours in duration) are only available in the summer months with more availabile daylight.  For safety, we do not travel at night, plus there is less to see and enjoy when it is dark.
Our hiking tours are focused on outdoor walking at a physical yet relaxed pace, and include focused preferences such as familiarising sightseeing, rainforests and waterfalls, plateau-top breathtaking lookouts, deep gorges, wilderness experiences and nature workshops.
We are about facilitating a healthy, fit lifestyle and well-being through the wild natural outdoors.  We utilize our 4×4 vehicle to transfer our guests from and return to their accommodation in the Upper Central Blue Mountains (Wentworth Falls to Mount Victoria).
Each calendar season (Spring, Summer, Autumn, Winter) Nature Trail offers a prepared programme of hiking tours and special interest road touring to visitors to the Blue Mountains Region.  Tour durations vary from morning or afternoon tours, to full-day including gourmet lunch, to multiple day road tours or treks.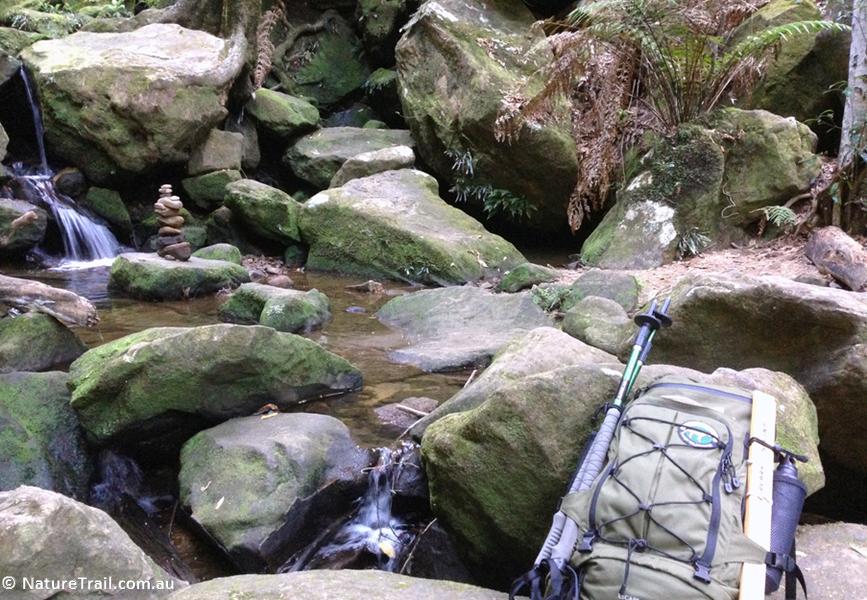 We offer visitors to the Blue Mountains a variety of hiking tour options exploring the magnificent Blue Mountains World Heritage region.  These include exploring the Jamison Valley (via Katoomba, Leura, Wentworth Falls) and the Grose Valley via Blackheath, Medlow Bath, Mount Victoria and Katoomba).
Nature Trail is centrally located in Katoomba in the heart of the Blue Mountains World Heritage Area.  This positions us immediately accessible to many scenic and fascinating hiking tracks, both the well-known as well as the lesser known, and some over 130 years old!
Nature Trail hiking tours vary greatly in distance, duration and grade of difficulty according to guest interest, fitness and hiking experience.
For best practice reasons of safety and to ensure our personable service standards, we choose to limit our guest numbers on our hiking tours to just six participants, plus our Tour Leader or course.
We travel at a relaxed pace to savour the scenery, experience and to allow for photo opportunities and interpretative guiding and explanations of what we encounter enroute.
Walk grades and any challenges are specified on each tour brochure and outline.  Grades vary from 'Easy' to 'Hard', although most are 'Moderate' and so require moderate health and fitness.  We don't rush, we don't push, we brief, assist and listen.
Nature Trail starts and finishes tours in Katoomba, transporting our tour group to and from each hike start/finish.  Vehicle transfers from/to guests' accommodation or nominated pickup/drop-off points are included.  Our vehicle transfer service range extends from Wentworth Falls to Mount Victoria.  Catering is also included and will vary according to the timing and duration of a given Hiking Tour and to guest preferences – as best as we can muster.
Follow the links below to our Hiking Tour lists grouped by duration.
Contact Us:
This webpage updated 3rd December 2021.