Tour Design Framework
Nature Trail is dedicated to offering its tours commercially only after each has successfully undergone intensive design, planning and field trialling – our Tour Design Framework, which we outline below under the following tour design stages:
Tour Design
Trip Planning
Trip Delivery Governance
This framework applies to all Nature Trail's commercial tours offered as private charters as listed on Nature Trail's website.  This applies to all Nature Trail's Hiking Tours and Road Touring services, including those tours that involve a combination of both.
Many of these procedural tasks are done behind the scenes by Nature Trail's Tour Director and Trip Leader and in no way to make our tours regimented, but rather to ensure safety is paramount, to deliver as promised best practice quality standards and to ensure smooth reliable running of each Nature Trail tour.
NOTE:   For an outline of the procedural tasks prescribed for Nature Trail's more advanced 2-Day and Multi-Day Trekking Tours, please refer to Trek Design Framework summary webpage by clicking on this hyperlink:  https://naturetrail.com.au/trekking/trek-design-framework/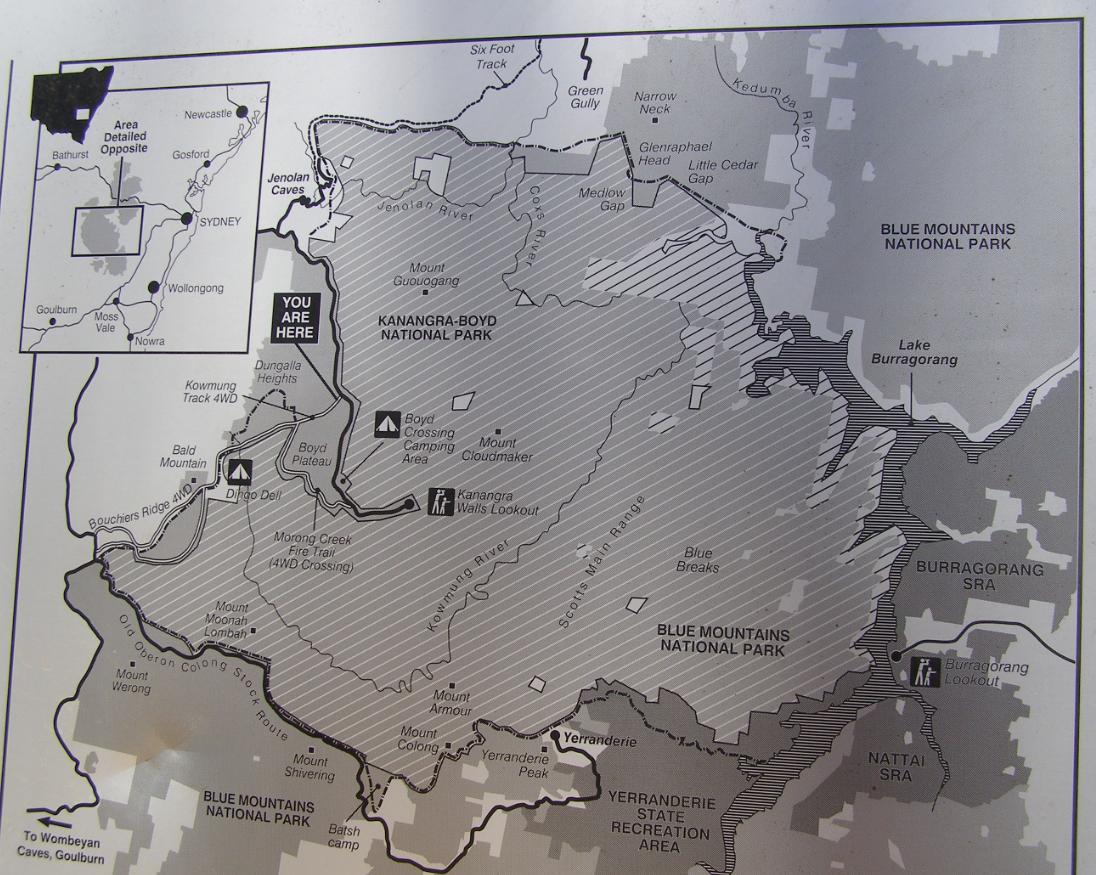 1.  TOUR DESIGN
Tour Scope: we decide upon proposed tour's business fit with Nature Trail's business purpose, territorial range, policies and operational capacities, tour type, tour mode, tour duration, routes, features, benefits, activities, added extras (e.g. catering), and pricing.  We also seek to offer a new area in our tour mix to increase the variety and range of our tour offerings.
Geographic Area: select a specific area range for the tour and draft a Tour Title name
Facilities & Attractions:  we identify on map accessible safe vistas (fenced lookouts), appealing vegetation, known and unknown attractions, and features of visitor interest, rest locations, weather shelters, we researched visitation arrangements, including sourcing expert site guides
Catering: options and timely toileting locations/scheduling
Tour Type: select a tour type or combination, and whether it is to be a scheduled public tour and/or available for exclusive private charter
Tour Mode: hiking (with road transfers), road touring, trekking, or a combination of these modes
Tour Duration: <3 hours, half day, full-day, 2-day, or multi-day options (at a safe easy hiking pace, driving speed, and allowing for generous delay buffers)
Route Plan:  we select hiking tracks, legs and waypoints, track route patterns, track legs, waypoints, alternates and contingency planning, limit tour duration to avoid fatigue especially driving durations.
Transport Plan: we select road route segments, vehicle type(s), total road distance, refuel needs, logistics (best routes, access conditions, parking locations, car shuffle requirements.
Itinerary: road segments schedule: and rest/break locations, sunset timing, and duration buffers for delays
Target Market:  Identify the ideal profile tour guest(s) for this tour design including special interests, minimal guest abilities (to track distance, grade, condition, obstacles, minimum pace, pack weight, touring attire, etc.)
Tour Equipment: we decide which equipment kit are appropriate including tour vehicle kits, remote communications, guest kit hire options
Accommodation: as applicable, with options, facilities, pricing researched and contacted
Tour Budgeting:  we start with initial direct costs for the tour, and calculate breakeven pricing and the budget for competitive profitability
Compliance:  contact land owners to identify licensing and access permits and arrangements
Briefings & Commentary:  during field reconnoitre we identify best 'dwell' (enroute pause) locations to impart (1) contextual safety briefings and/or (2) interpretative commentary for likely relevant topics of guest interest.  We research visitation arrangements, including sourcing expert local site guides
Tour Advertising:  After all this, once we are satisfied with the tour design meeting all criteria, we then draft a tour brochure webpage on this website (unpublished) and list the tour on our internal Tour Database as a 'Practice Tour' (non-commercial)) version, to be reconnoitred before listing it commercially on Nature Trail's website.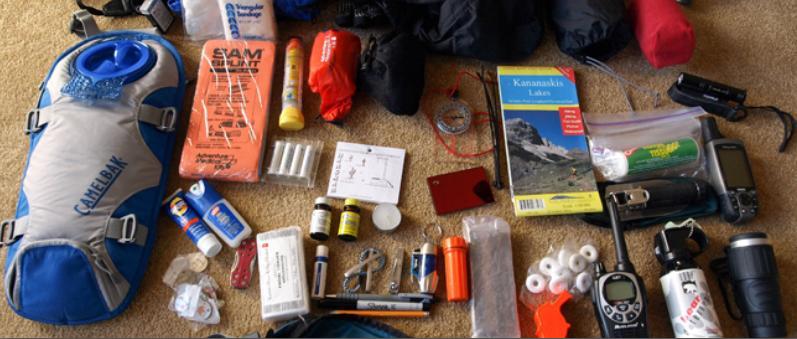 2.   TRIP PLANNING
Following the completion of a Tour Design, we undertake detailed trip planning for a Practice Trip (not-commercially offered at this stage).
The following list is a summary outline of the Trip Planning tasks in sequential order.  This allows us to evaluate whether this tour design in practice will be a quality and commercially viable tour service offering.
Trip Plan: using the Tour Design that has then been created on paper, we then plan an initial field reconnoitre of the entire proposed tour route on a given date – both the transport and the hiking, with mapping, rod rendezvous points and  track waypoints
Conditions Forecasts: – we assess the weather forecasts, closures, any known or forecast bushfire risk
Trip Prep Checklist: responsibility of the trip leader and varies per tour type
Trip Journals and Recordings: as we travel, we record a trip journal of the tour specifications, schedule, track junctions, features, proposed rest locations with suggested dwell  durations, accessible safe vistas (fenced lookouts), appealing vegetation, known and unknown attractions, and features of visitor interest, rest locations, weather shelters. We also take photos enroute.
Trip Notification:  we submit a trip notification document to AMSA including the route plan, itinerary plan and group manifest
Briefings & Commentary:  on reconnoitre we identify best dwell locations to impart (1) contextual safety briefings and (2) interpretative commentary for likely relevant topics of guest interest
Risk Analysis: on reconnoitre we also identify and journal and photograph enroute any hazards, obstacles and potential risks for less experienced/agile participants.  We design risk mitigation measures and summarise all this in a Risk Analysis Report.
Hike Plan and Variations: we explore and beneficla route variations and side tracks, and adjust the itinerary
Applied Research: as a follow up to the reconnoitre we update our commentary with applied research
Every Tour is first Reconnoitred: Before offering a tour commercially, we first undertake a field reconnoitre a Practice Trip with our internal focus group 'Friends of Nature Trail' at no charge in order that we trial, document, obtain participant feedback, finetune the tour offering, and ultimately we decide whether it meets all our criteria to be offered commercially.
Tour Publication:  If the tour then meets all standards/criteria to be offered commercially, we then we list the Tour on Nature Trail's website as a polished commercial tour offering.
Every Tour Trip is Pre-planned:  For each subsequent commercial trip, we then undertake a similar Trip Planning regime as listed above.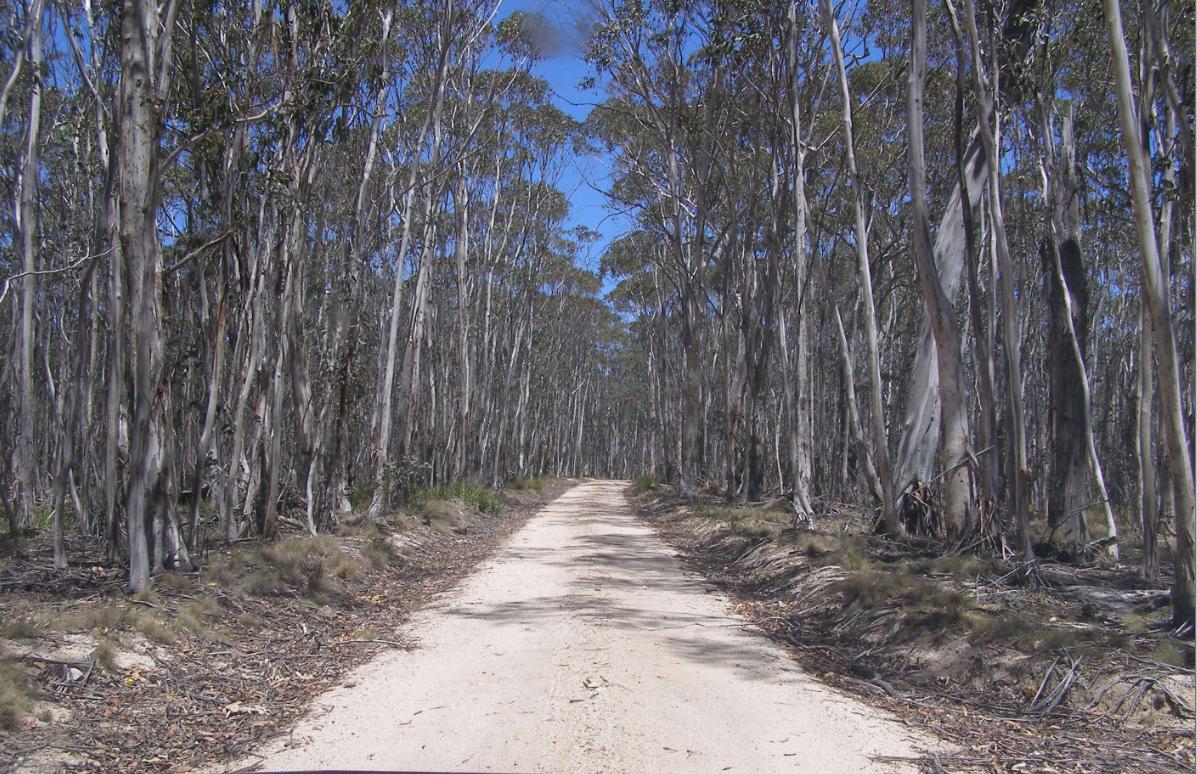 3.  TRIP DELIVERY GOVERNANCE
Nature Trail has a Trip Delivery Governance Policy that prescribes each trip of a tour be delivered commercially to a high standard that is consistent with set quality control criteria.
The following list is a summary outline of these tasks which are the criteria undertaken of our delegated Trip Leader on the actual day(s) of a given commercial version trip – before, during and after.
Pre-Trip Self-Assessment: conducted by the trip leader on the early morning prior to scheduled Trip Start: included fitness readiness of the Trip Leader, Tour Vehicle(s), Trip Equipment, conditions suitability, that there are no access closures, and that all tour prepayments have been received in full in advance of the trip;
Visual Screening of Tour Guests: good health and fitness, appropriate touring attire, kit and suitability at Group Meetup time ahead of the Tour Start;
Adherence to Tour Brochure and Trip Agreement: adhere to route plan and schedule including dwell duration limits at rest spots, avoid route deviations or splitting the tour guest group;
Group Field Leadership*: in a field/remote group leadership situation,  focusing on small group dynamics, individual tour guest safety and wellbeing, avoiding group separation, delivery of timely and appropriate verbal communications and instructions, monitoring tour guest performance and conduct, fostering mutual respect and group cohesion, effective immediate management of interpersonal tensions and conflict, appropriate leadership style in time of incidents and emergencies;
Post Trip Chores:  conducted by the trip leader after Trip Finish such as trip log update, unpacking disposables, rubbish disposal, equipment stowing, refuelling and detailing tour vehicle, clothes washing, devices recharged, writing up trip journal, scribing tour yarn on Nature Trail website, finetuning tour design, and tour budget, etc.;
Governance Debrief: – conducted by the trip leader at Trip Finish as part of our Quality Development Cycle Policy.;
Tour Yarns: tour write up on Nature Trail's website which is scribed by the tour director;
Tour Brochure: this is finetuned and published as a post on this website.
For each commercial tour offered by Nature Trail a Tour Design Folder has been created with all the above information listed on this webpage included.  Each folder is a dynamic record that is updated and refined after every trip of that tour.  This is an output of Nature Trail's Quality Development Cycle Policy.
*Group Field Leadership is a Nature Trail term that recognises the specific people leadership challenges that tend to arise amongst a group of strangers (typically on a tour) whilst day hiking or multi-day trekking in a remote area and sometimes under adverse conditions.  
Group Field Leadership is those advanced interpersonal skills, people management and leadership traits, skills and style/approaches required of a professional tour leader under such situations. 
Often once such a trip commences, it is difficult to alter or terminate the trip without costly repercussions, so interpersonal difficulties need to be appropriately managed in the field at the time, especially when the group encounters an obstacle, hazard, unforeseen problem, conflict, incident or emergency.