Our Standards
At Nature Trail, we take pride in professional and quality tour design, planning and delivery.
We recognise to be an inherently challenging and variable environment of the Blue Mountains, in which we live and safety is paramount to ensure participant wellbeing, enjoyment and personal reward.
We appreciate the risks inherent in our outdoor activities, and the typically rugged and remote mountainous terrain in which we operate, as well as the varying physical abilities of our tour guests.
This mix of complex variables encourages us to be responsibly proactive in the quality and thorough design, planning and delivery of each of our tour offerings.  We seek to ensure high standards of quality and safety at all times.
To this end we have compiled our Tour Standards Policy to apply a high standard for all our tours.  It is premised on our philosopy that on each and every tour, each individual tour guest,  being on holidays, typically seeks to seek a fun and rewarding experience and to come away with a happy and enjoyable memory – indeed ideally of delight and wonder – hopefully as well.
Our desired outcome for each individual tour guest on all our tours is to have their own  personal expectations met from undertaking one of our tours.  Achieving this is surely a form of self-fulfillment which is highly valued and so is the ultimate desired outcome we seek.
We consider that self-fulfillment must be first underpinned by other subtle emotional observations, sensations, communications, enroute experiences, and all irrespective of a tour type or duration.   We consider much has to do with how a tour is designed, planned and delivered.
We posit our theory that the underpinning of fun and rewarding experience on a tour rests upon the following hierarchy of each individual tour guests' fundamental human needs being first met, that is, dependant upon everything else being properly in place.
Hierarchy of Human Needs on a Tour
Safety: hazards identified and mitigated, low risks, entrust of tour leadership, reconfirmed sense of security

Wellbeing: physically comfortable, stressfree, exercised endorphins, under-exerted, energy reserves ok

Mutual Respect: always listened to, culture of fairness and justice, accepted for lesser abilities

Group Harmony: healthy head space, truly belonging, mateship, no hassles

Happiness: enjoyment, sharing fun, moral pleasure, no anger

Self-fulfillment: personal expectations of tour met, genuine personal reward.
This is eassy to prescribe, but takes much to achieve.  It is a core and dynamic philosophy of ours, and we continue to finetune this periodically as part of Nature Trail's Quality Development Cycle.
Nature Trail has learned important lessons in tour design, planning and delivery particularly gained from the privilege of receiving hands-on and realistic training.  We refer here to the Outdoor Recreation courses our now Tour Director completed through 2013 to 2016 at TAFE College at Wentworth Falls in the Blue Mountains and at TAFE Ultimo College by very qualified and field-experienced teachers.
Our tour standards are desigend under what we term Blue Mountains Best Practice.    This is derived from these 'Outdoor Rec' courses, from  our field experiences and humbly learning from the regrettable mistakes and tragedies of others with the aim of continually improving our tour quality.
The following list outlines the ccontent of our Tour Standards, each of which are hyperlinks to our webpages (just click):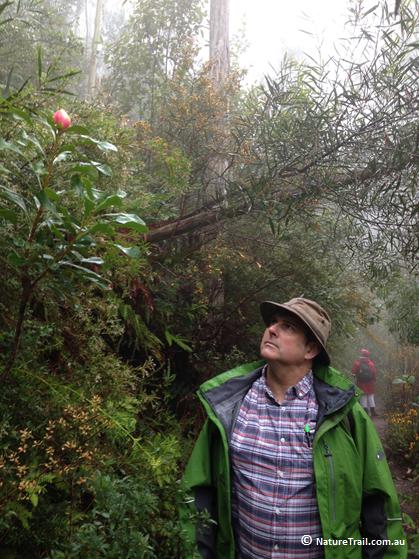 This webpage updated 3rd December 2021.