Testimonials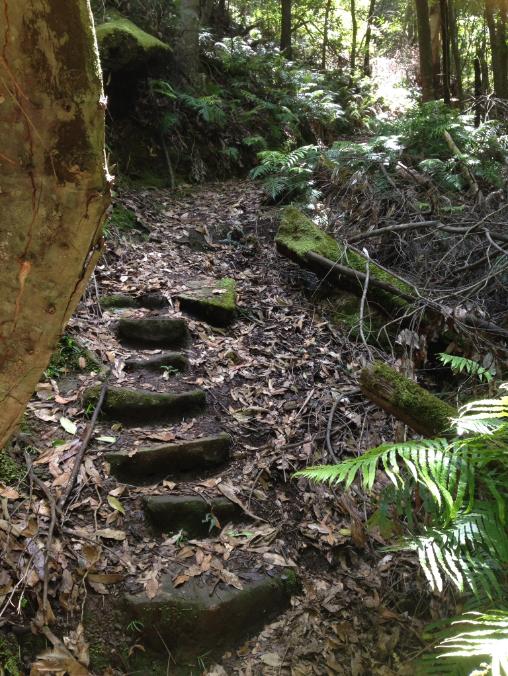 Hello Steve,

I'm sorry we didn't get to speak on the phone over the weekend but I hope you got the message I left. Although the class has been in recess since the excursion, the feedback I've received has all been very positive. Despite the weather everyone seems to have enjoyed themselves and are looking forward to further outings in the future.  All who spoke to me afterwards appreciated your careful attention to passenger welfare and the knowledge you brought especially to the Pulpit Hill site. I, too, am very grateful for your contribution and hope you will be involved again. Perhaps at some stage we should sit down together and go over what we've learnt from this initial experience and how this might assist future excursions.  In the meantime, sincere thanks for all you've done.
John, 28th Jun 2018  (Cox's Road Heritage Charter) '42-TD-CRH'
Thanks for sharing the email about Steve's bushwalking tour (an ex-TAFE student of yours) – I went on the Blue Mountains hike on Saturday and it was great! Steve says "hi!" and he cheekily commented "Follow Me" towards the end of the tour knowing how you told us never to say that, lol.

His tour was really good, covered everything – and was very customer focused and flexible. I think he'll do really well when he launches his biz commercially. Not sure why he's waiting – I suspect Steve's a perfectionist and wants to offer an excellent tour – which we think he did.
Awia, 5th Dec 2017 (Blue Mountains Wildflowers Nature Workshop '08-MVE')
I've now been on 2 great walks and Tours, guided by Steve, owner and operator of Nature Trail.

Today there were seven of us as we did quite a long journey in and around the Mt Victoria area.  The walk was off the beaten track with an abundance of bird life, panoramic views, natural water springs and often surprisingly cool spots where we rested from time to time.

Steve leaves nothing to chance as he has always done the walk himself and knows the different conditions in which you might find yourself. His knowledge of the area is incredible and he has a top of mind concern about safety, which is assuring as well as providing an exciting choice of routes and walks to enjoy.

After the first stage of the journey, we had a very wholesome and tasty lunch at one of the local restaurants, known for its great food. I would highly recommend connecting with Steve @ www.naturetrail.com.au and booking in either with your friend or a bunch of friends.

You will love the experience."
Chris, 25th Nov 2017 (Mount Victoria Escarpment '08-MVE')
---
An truly amazing garden visited with great company and a spectacular view at the afternoon tea break on the way back to Katoomba.
Jan, 11th Nov 2017 (Mayfield Spring Garden '07-MSG')
---
Congratulations on today's most enjoyable excursion to Mayfield Garden. I had been looking forward to this trip but it utterly exceeded my expectations. What a magnificent place!

The whole day went without a hitch due to your meticulous research, excellent planning and flawless execution. I was most impressed by your extensive knowledge of the history and geography of the territory covered and places visited, and I want you to know how much we all appreciated your highly informative commentary throughout the trip.
In particular, thanks for always being friendly and courteous and especially for your good nature and sense of humour when some of us were no doubt a little trying at times.

Wishing you every success with your venture, and looking forward to our next adventure.
Geoff, 11th Nov 2017 (Mayfield Spring Garden '07-MSG')
---
Absolutely wonderful to experience the sights, sounds and smells of the road less travelled on this great tour.
Jan, 28th Oct 2017 (Shipley Megalong Explorer, '06-SME')
---
What can I say that will do this walk justice?  A truly wonderful six (6) hours spent traversing the Grose Valley Escarpment from Evans lookout to Pulpit Rock via Govett's Leap.  The atmosphere was incredible with mist coming up over the escarpment as we trekked along the trail.  And the drizzle and cool temperature just added to the experience.

But the stand-out from start to finish was the amazing show put on by the wildflowers.  They were everywhere, above us, below us, all around us.  With every turn of the path we came across yet another palette of colour.  All of us were just blown away by the variety of flowers in every hue, shape and size.  And on top of that, to come across two very large grey Kangaroos first thing in the morning, was an unexpected bonus.  Thanks Steve, for yet another amazing day.
Phillip, 14th Oct 2017 (Grose Escarpment Panorama '05-GEP')
---
Hi Steve,  Thank you for such a great day on Saturday.  It was very relaxing and we saw some wonderful scenery both on the way to Rydal and on our return journey.  Going off the main tourist roads and using the lesser travelled routes was a real highlight for me.  Such beautiful countryside through the valleys.  Thanks again.  I'll definitely be booking with Nature Trail again and recommending it to friends.
Phillip, 18th Sept 2017 (Rydal Daffodils & Heritage '03-RDG')

---
"I still keep thinking about the day.  It was like being taken to another place, transported away from one's daily routine. I wish I had brought my camera."
Geoff, 4th June 2014  (Everglades and Sorensen Gardens'  02-ESG')