Treks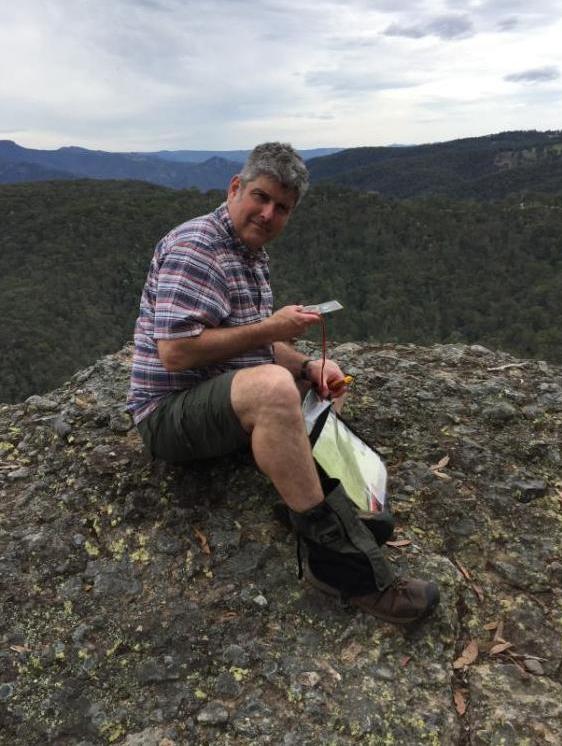 At Nature Trail, our hiking that extends overnight and into multiple days withiut a vehicle into remote wilderness, we term trekking.
Throughout our wild and vast Blue Mountains Region in which we are based, Nature Trail offers on a commercial basis a broad spectrum of 2-Day Treks and Multi-Day Treks (3+ days) venturing beyond the tourist trails and deep into remote wilderness country.
They are not for the faint hearted and not available to the general public.  Nature Trail treks traverse terrain that can be typically graded 'Difficult' to 'Very Difficult', and demanding heavy backpack carrying, through sometimes changeable weather conditons which can unpredictably become extreme.
Our trekking distances for a given trek, range from 5km up to a considerable 132 km.  We prefer to consider these challenging and somewhat elitist due to the exclusive high fitness and competency standards we prescribe of applicants before they can participate.
But we are not running, or pacemaking or bootcamping our treks.  We are professional about how we lead our treks with a primary emphasis on safety before achievement.
Nature Trail is developing a Trek Policy, which so far includes the following prescriptive rules that each participant must accept and adhere to:
Daily planned walking trek distance limit of 10km
Be personally self-sufficient
To accept our Trek Leader's decisions and authority throughout the trek
To actively maintain the group's interpersonal cohesion
To ensure no separation from the group
The planned overnight campsite arrival be no later that 2 hours before sunset
No night hiking
To each don one of our active GPS tracking devices
And other rules to maximise participant safety and likelihood of trek completion as a group.
Nature Trail's policy toward trekking aims to professionally design, plan and deliver a trek to safe standards so they all particpants finish together, not necessaily on schedule but together and with minimal injury and disruption.  From experience such is easier said that done, and we allow and encourage innovative 'cheating' by participants to arrange supply of periodic comforts and independent support team enroute.
For further information about Nature Trails Treks, please click on the following hyperlink to our relevant webpages:
This webpage updated 3rd December 2021.