What to Expect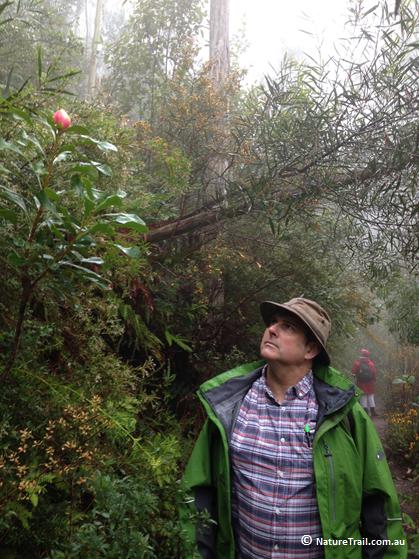 With Nature Trail our 'tour style' is relaxed, engaging, professional and friendly.
We emphasise safety, comfort and enjoyment in our walks.  Our aim is not to get from A to B as quickly as possible – that can be done on any running track, but instead to savour the journey experiences along the way.  These wonderfully vary with each tour, repeat trip, season and weather variation.  It's because the wild places we travel through are rich in beauty and wonder in their own natural way.
All our walks are on established walking tracks from easy to medium grade. Sometimes a walking track grade or section may require some exertion, but we plan, research and reconnoitre every route in advance, so we know what to expect.  This attention to detail allows us to add special value to each walk experience, as well as to ensure maximum safety.  Each tour brochure page on our website clearly explains what can be expected – track grade, distance, duration, fitness required.
Our philosophy is about health and exercise in the high Blue Mountains fresh air. Nature Trail is about Nature interpretative guiding, which is all about taking a closer interest in the journey, the landscape, the wildlife, vegetation and the stories about the special places along the way.
Our pace is typically about half that of energetic club bushwalkers, however we return with richer memories, great photos, and well-exercised.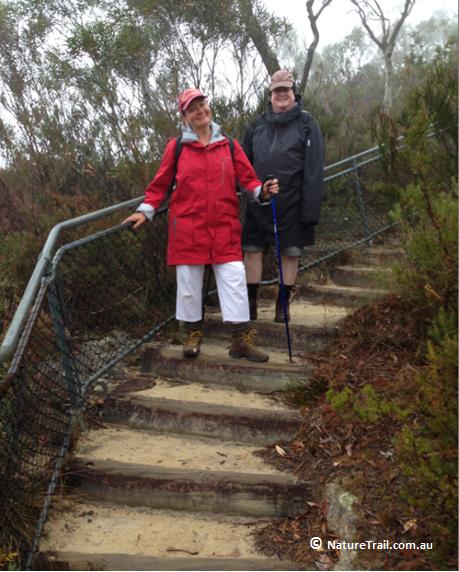 We frequently 'Nature pause' to catch our breath, sample the fresh Mountain air, the fragrance of Eucalypts, take in the scenery, take photos, observe wildlife by chance, ask what plant is that?, and dip toes into a cool stream or pool en route.
How often does one venture into wilderness and have time to ponder, engage and just chill?
If this tour style suits you, then we'll be our pleasure to have you join us.
Interpretative Commentary
All our tours include interpretative commentary that is fully researched, recently updated, and tuned to the notified interests of our tour guests.
Transfers
For all our tours, we can now offer full transfers for up to four guests between Wentworth Falls and Mount Victoria in the upper Central Blue Mountains.
Transport
(TBA)
Catering
Flexible catering provision is available by prior arrangement at the time of tour booking.