Our Tour Vehicle – 'Excalibur'
Nature Trail's choice of tour vehicle is a 1995 P38 Range Rover 'Pegasus' P38 – a classic top of the line luxury four-wheel drive 'HSE' in British Racing Green.   The P38 model is a classic named after the legendary Lockheed P-38 Lightning piston-engined fighter-bomber aircraft used effectively against the Nazis and Japanese during WWII. Read More.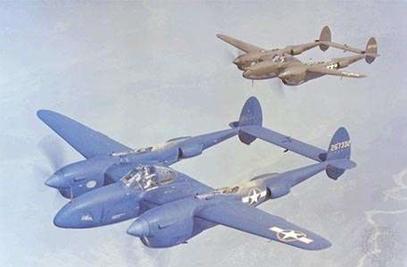 And so we dub our P38 Range Rover 'Excalibur'.
Manufactured in the UK by Land Rover at its main Sollihul plant situated in the English West Midlands, this P38 is equipped with factory 4.6 litre V8 auto petrol engine and a 4-speed Zahnradfabrik Friedrichshafen automatic transmission with both high and low range transfer case.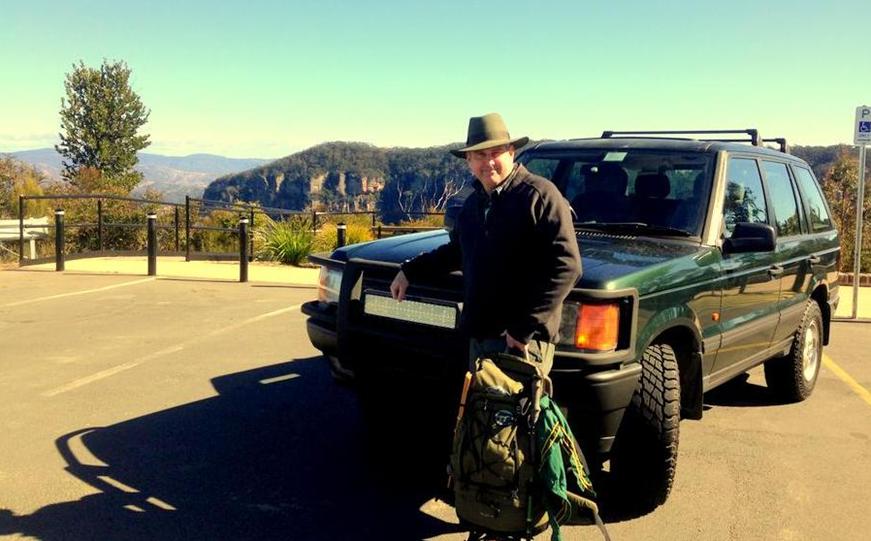 This particular car has been specially decked out for commercial touring for both on-road and soft off-roading.
Steve decided to purchase this particular car off a bus driving mate Glen in August 2019.   Glen is fastidious with his cars so it was an excellent purchase.  This is Steve's second Rangie; his first one being a 1989 Range Rover Classic.  This particular P38A was received in excellent condition with less than 200,000 km on the odometer, no damage and no signs of any use in salt water.  The problematic factory airbag suspension had been supplanted with coil springs all round, enhancing the car's performance reliability significantly.
The car had been used by a previous owner on a Southern Highlands rural property for towing a horse float and for driving a small short white-haired dog for walks, and little else.  So it has been babied throughout its ownership life.
Over a subsequent four month period, Steve undertook a number of repairs by Range Rover mechanical specialists, as well as detailing and applying accessories and modifications to set it up to be more suitable for commercial touring.
In August 2019 we manage to purchase a four wheel drive vehicle to suit our touring needs.  It is a premium 1995 Range Rover Pegasus HSE V8 4.6L which we have modified to carry up to four passengers in comfort and style.
It was only a few months from us servicing and repairing the car that the bushfire emergency that shutdown the Blue Mountains December 2019 through February 2020 and the Virus Pandemic from February 2020 brought a widespread economic shutdown of the  whole country.  This effectively shut down our business because all tourist travel and  visitation was banned by the Australian Government.
So during 2020 we undertook a considerable investment in having major repairs done and kitting the car out with contemporary electronics and passenger comforts to enhance  commercial touring.
It's British Racing Green and we call it 'Excalibur'.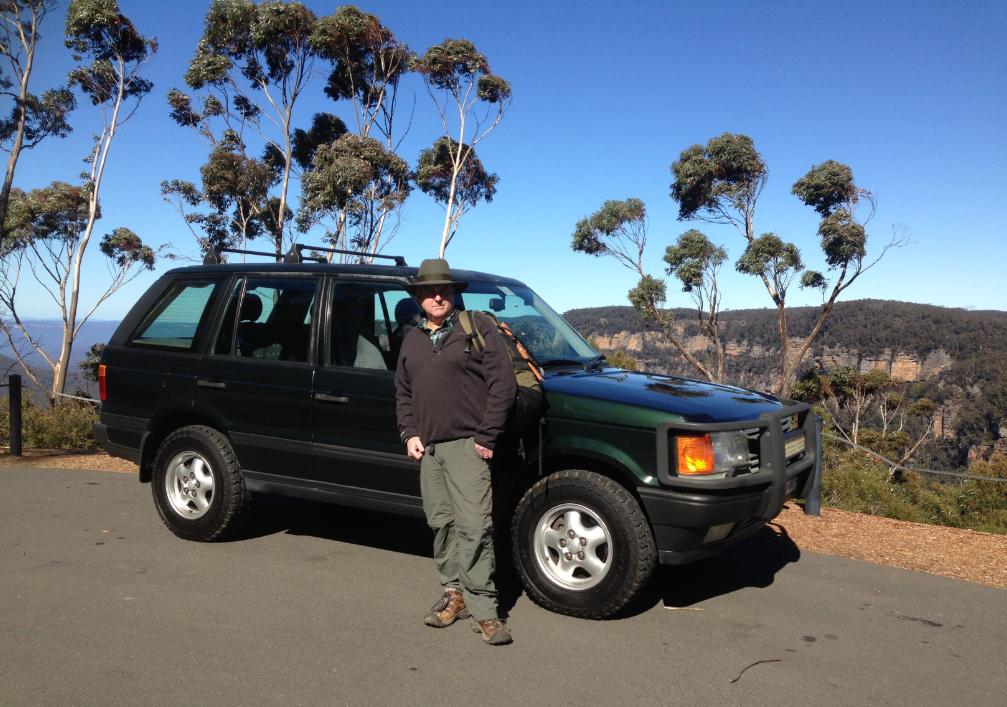 Range Rover Club of Australia (NSW)
In November 2019, Steve decided it would be advantageous to join the Range Rover Club of Australia (NSW) in order to learn more about the model P38 and its peculiarities, and to learn more about its use off-road with like-minded owners, and to share Range Rover owner knowledge and experience.  By December, club membership had paid off already.
We shall be publishing articles that we have written about our P38 Range Rover in the Club's member magazine 'Marque'.
This is a hyperlink to the Clubs website: https://www.rangeroverclubnsw.asn.au/