Wilderness Experiences
A special focus of Nature Trail are our Wilderness Experiences to remote wild places in the Blue Mountains World Heritage region.  This is a favoured speciality within our hiking tours offerings.
The distance and duration of these vary and are available by enquiry. Generally one of our Wilderness Experience will range between a half day (4 hours) to a long Full-Day of up to 9 hours duration.  These longer tours are only available in the summer season when there is sufficient daylight available.  We do not walk outside of daylight hours for safety reasons.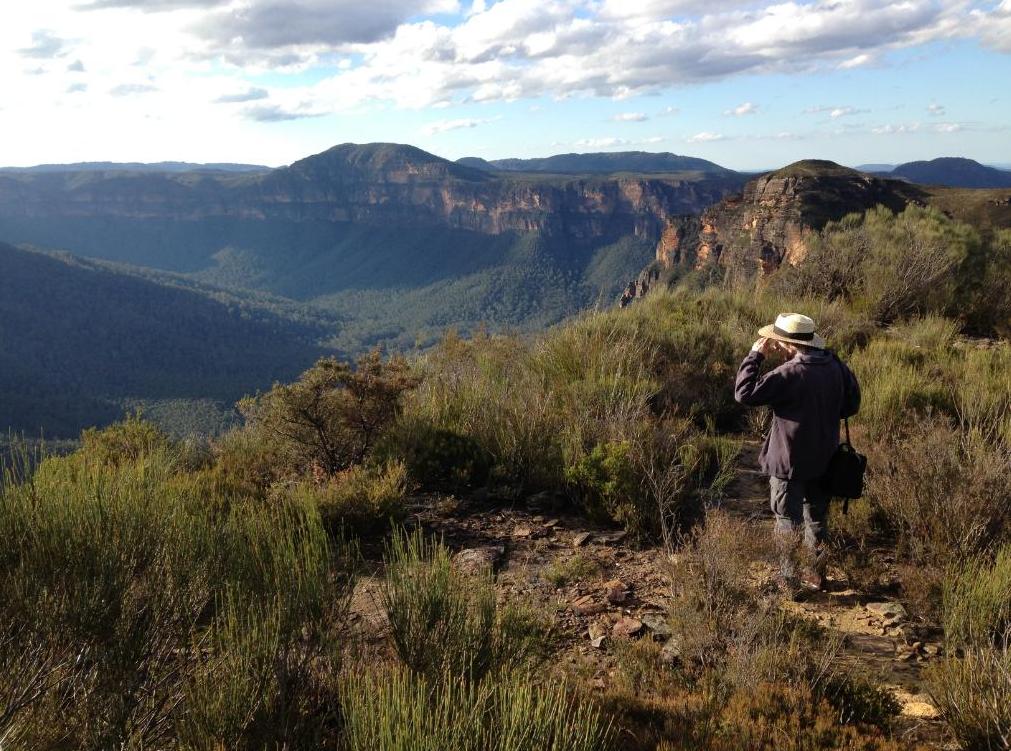 Nature Trail is based in the township of Katoomba in the Upper Central Blue Mountains which conveniently locates us readily accessible to 'remote' wilderness.
Within an hour's drive, we can become quite remote from human settlement (civilisation if you like), out of site of any human habitation or infrastructure (2WD roads), outside mobile cell phone reception range, and often unlikely to come across other people for possibly days.
This is why most of the Blue Mountains World Heritage Area is designated a 'Remote Area' by the Australian Safety Maritime Safety Authority (which co-ordinates emergency rescues anywhere in Australia and within the Exclusive Economic Zone of Australia – think Antarctica!).
This is also why most of the Blue Mountains World Heritage Area is designated a 'Remote Area' by Australia's Civil Aviation Safety Authority.  We are mindful of this because Nature Trail's Tour Director is both a licensed Commercial Coxswain and licensed Commercial Helicopter Pilot and subject to both these authorities.
(This website is currently being updated, so our apologies).
Yes, we continue to operate despite the government rolling lockdowns, so please phone us to enquire:  1300 355 133
Thanks for your interest.
Regards,
Steve, Tour Director