How We Travel
INTERPRETATIVE FOCUS
Nature Trail's tour style is all about enabling visitors to the Blue Mountains Region and beyond explore the beautiful natural landscape in an inquisitive and enjoyable sense.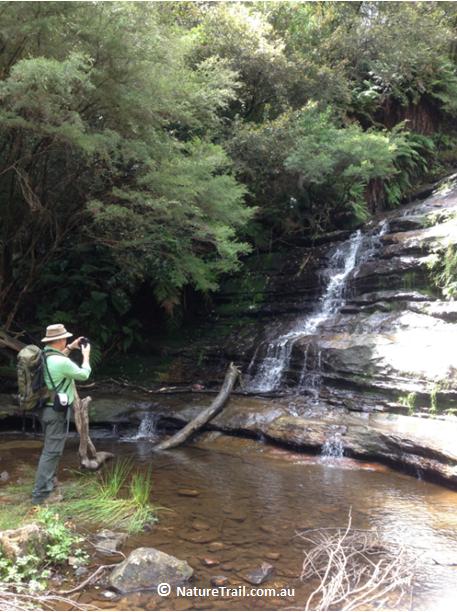 At Nature Trail we share and communicates ideas, information and knowledge about the places we visit.   We seek to provide engaging and meaningful experiences to our guests.  Our aim is to foster insightful appreciation and respect for the natural, cultural and historical heritage of the Blue Mountains region and places beyond.
We responsibly adhere to Australia's outdoor Leave No Trace seven principles, being:
We plan ahead and prepare for each tour – many times over
We hike and camp on durable surfaces
We dispose of waste ecologically sustainably
We leave what we find
We minimise campfire impacts – no-one will know that we were even there!
We respect wildlife – we hike quietly and stay well clear of wildlife presence
We are considerate of our guests and others we encounter on tour.
Nature Trail's hiking policy is to safely and professionally adhere to well-formed tracks and to access only safely fenced lookouts.
SMALL GROUP SIZES
Nature Trail all Hiking Tours limits participation numbers from a minimum of 1 guest and maximum of 6 guests.
For safety, all Trekking Tours limits participation numbers from a minimum of 4 guests and maximum of 6 guests.
Our Road Touring limits participation numbers extend numbers from a minimum number of 1 guest to a maximum of 10 guests.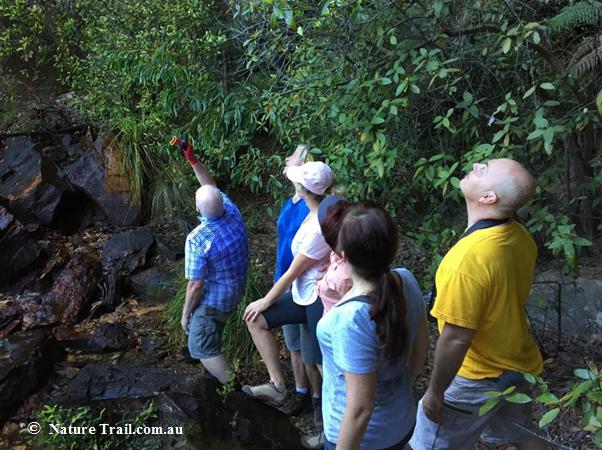 OUR WALKING PACE
On all our hikes and treks we hike at an easy pace (roughly 2kph) and easy going to enable quality time for guests to savour the Nature they pass through, to regularly pause to take photos, to be informed by interpretative insights into the landscape and to take regular rest breaks for our guests' safety, comfort, and enjoyment.
We emphasize the journey experience as well as the destination.
HIKING TOURS
Nature Trail's hiking tours are delivered at a easy pace to ensure the safety, comfort and well-being of our tour guests.  The grade of hiking track can vary from Grade 1 (Very Easy) to Grade 4 (Very Difficult).  For safety reasons, the grade of track is made known in our tour flyer and we vet applicants for suitable fitness and hiking experience before accepting a guest booking.
Whether the duration is a few short hours, half a day or a full day; every hiking tour we deliver has been thoroughly planned, reconnoitred and an appropriate route and schedule decided to allow sufficient time to approximate the timings on our tour flyer.  Our focus is to experience Nature, the joy of the features of the World Heritage Area, its stunning vistas, waterfalls, gorges, flora and wildlife by chance.   We do not rush like on club bushwalks, rather we provide informed and researched commentary at select times and allow time for rests and photography en route.
TREKKING TOURS
Nature Trail's Trekking Tours are essentially Hiking Tours with overnight backpack bush camping, either with a duration of 2 Days or Multi-Days (varying from 3 to 7 days).
Similarly, our Trekking Tours are delivered at a easy pace to ensure the safety, comfort and well-being of our tour guests.  Again, our focus is to experience Nature, the joy of the features of the World Heritage Area, its stunning vistas, waterfalls, gorges, flora and wildlife by chance.
However, our Trekking Tours are typically of a more difficult grade to our hiking tours.  This mandates advanced hiker participation in which exposure risk is higher, yet carefully managed and risks mitigated by the precautionary actions of the Tour Director.
Whilst the pace is still relatively easy, the hiking distances tend to be longer, the track conditions are generally poorer and less maintained and the overall trekking tour is much longer. Since the weather can change over multiple days, more extreme weather conditions can present en route – rain, storms, high temperatures, high winds, so the risks are inherently higher for trekking tours compared with hiking tours of up to one day duration.
Also, we for all our Trekking Tours we require that guests be competent and experienced hikers and be self-sufficient in all respects – appropriate hiking clothing, large pack, drinking water, backpack camping gear, and food sustenance.
ROAD TOURING
Road Touring with Nature Trail includes transport by our luxury four wheel drive Range Rover, we call 'Excalibur'.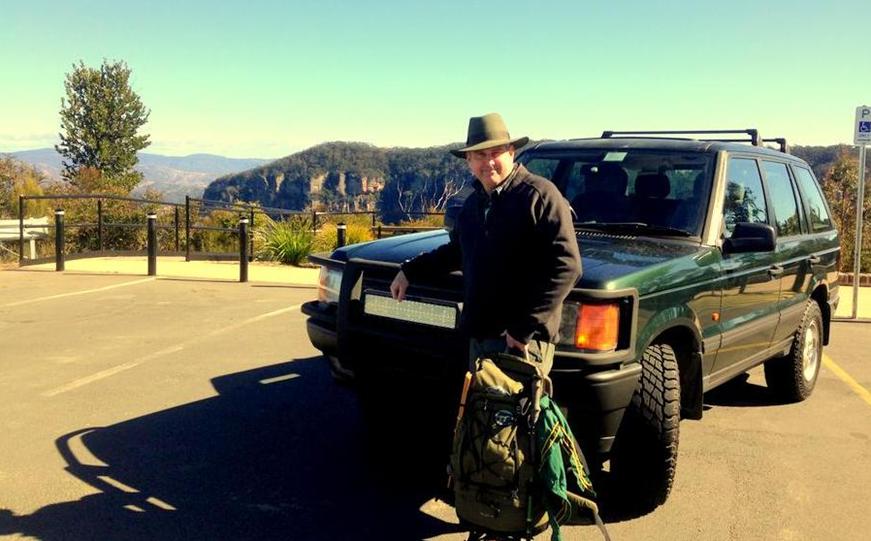 It seats four guests in comfort and includes the necessary provisions for a given tour.  Two design features that add to the scenic benefit of travelling in this classic Range Rover are its sunroof and the low window sills relative to the high seating position, making the visibility exceptional and ideal for sightseeing.
TRANSFERS
We utilise Excalibur for transport transfers of guests from and to their accommodation and our Tour Start Meetup location in Katoomba.  Transfers must be made by guests by prior arrangement at the time of booking a tour.  We offer transfers anywhere in the Upper Central Blue Mountains between Wentworth Falls and Mount Victoria for a small extra fee.
Nature Trail's Tour Director Steve is also our Tour Leader and Tour Driver.  He is a professional driver as well as being qualified and licensed coach captain and commercial helicopter pilot, so you are in safe hands.
4×4 TOURS
We use Excalibur for our Four Wheel Drive Tours.  Our Range Rover is a high end Pegasus P38 model with a 4.6 litre V8 engine and automatic transmission.  It is equipped with low range gearbox, all terrain tyres, coil suspension, traction control, anti-lock braking and a twin airbag supplemental restraint system.
We utilise the Range Rover specialist mechanical services of Ayres Automotive and Graeme Cooper Automotive in Sydney for all servicing and repairs to Excalibur.  After purchasing the vehicle in 2019, Nature Trail invested in a major overhaul of all mechanical systems and refurbishment.
We have also invested in a state of the-art HEMA HN-1 satellite navigation system, an inline backup cracking battery system, auxilliary power system, dash cams, audio system, hands free smartphone, and multiple device charging.
All of these are relatively easy and are reconnoitred a few days prior to a booked Four Wheel Driver Tour.  We do not undertake extreme off road routes that risk the need for recovery, so whilst we do go four wheel driving, guests can be assured that we maintain schedule and return you safely.
GUEST VEHICLE TAG-ALONG
We also invite additional guests to tag-along in their own vehicle and we will be happy to assist with hire car arrangements. If our tour is off road then a suitable four wheel drive vehicle with low range transmission will be necessary.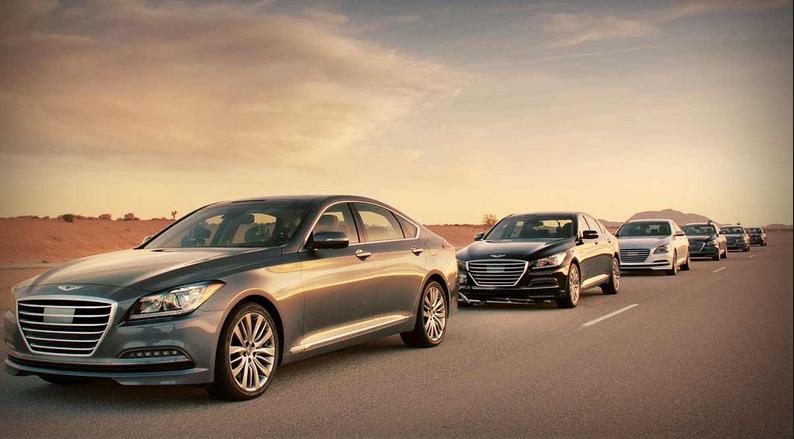 Guests choosing a Tag-Along option, whether driver or passenger do so entirely accepting all risk and liability for any damage, injury or costs howsoever caused while on tour.
Whether it is you own car, or your hire car, or you may wish to book a hire car so you can independently tag-along on one of our tours.  Just ask us.  We will go out of our way to help you source the best available vehicle to enable you to accompany us.
For Hiking Tours and Trekking Tours that number between 5 and 6 passengers, and so exceeding the seating capacity of our tour vehicle, we require tour guests to arrange their own transport to the hiking start location (be it private vehicle or a hire vehicle).
We consequently offer a 30% discount for those tour guests off our tour pricing.  Prior arrangement will need to be arranged and agreed with Nature Trail, for instance on one-way hiking routes, a vehicle shuffle arrangement will need to be made and we can facilitate that.
Just ask us.