Tours to Country Fairs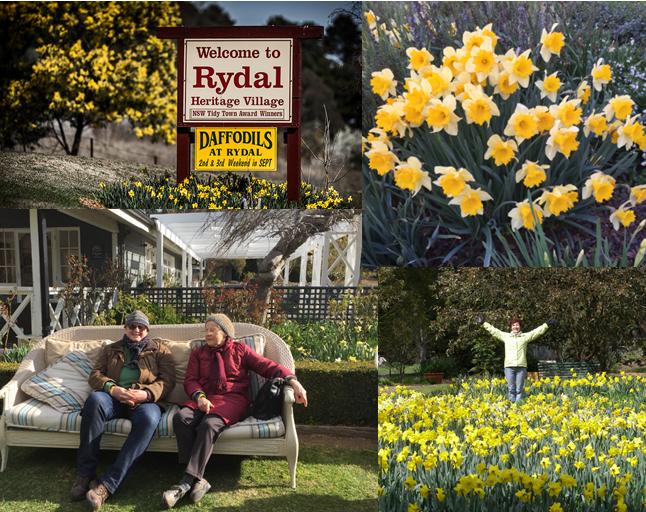 At Nature Trail we love the countryside, the fresh air, the expanse of Nature and its freedom and the friendly locals.
It's why we live where we do in the countryside, well away from the big cities.
So we are pleased to offer visiting guests our rare small group quality travel experiences into a portion of Australia's real country in our particular neck of the woods and to the countryside accessibly beyond.
Our Tours to Country Fairs range in duration from just 1-day, to 2-day (overnight stays of choice) and extended into multiple day tours.  Each select destination and the researched routes we take, feature rare insights into beautiful rural landscapes and personable connection with friendly locals who are passionate about where they live.
For each selected country event we have fully researched, designed and practiced our tour getting to meet the locals who offer special insights and stories about the area, of local characters, heritage and landscape.  We introduce you to the locals and allow good time to saunter, engage, window shop and buy the local wares.
Our transport options are flexible starting with our current tour vehicle (just 2 to 3 passengers) and extending to small groups up to maximum 6 in which we utilise a larger vehicle.  We can happily collect guests from their chosen accommodation anywhere across the Upper Central Blue Mountains from Wentworth Falls to Mount Victoria to our departure base in Katoomba.
We also offer guests a Tag-Along transport option to independently drive along in your own car.  For guests wishing to Tag-Along and stay over en route, we are more than happy to assist with suggesting quality overnight accommodation options.
We also offer a private charter option since our tour leader is a trained personal chauffeur.
Our Special Selection:
Our tours to selected country events suit the natural seasons.  We have chosen each countryside village according to the season.
And booking is 'first-come-first-served' since as a small operator, we offer just one tour for, so it's best to book well in advance to secure our special country event tour.
SPRING
September:  'Rydal Daffodil Festival' (Rydal, 1-Day Tour)  >>Learn More
October:  'Leura Garden Festival' (Leura, 1-Day Tour)  >>Learn More
November:  'Millthorpe Garden Ramble' (Millthorpe, 3-Day Tour)  >>Learn More
SUMMER
December:  'Millfest' (Millthorpe, 2-Day Tour)  >>Learn More
January:   'Leura Shakespeare Festival' (Leura – 1-Day Tour) >>Learn More
February:  'Australian Poetry Festival' (Orange 3-Day Tour) >>Learn More
AUTUMN
March:  'Man From Ironbark Festival'  (Stuart Town, 3-Day Tour)  >>Learn More
April:  'The End Festival' (Hill End, 3-Day Tour)  >>Learn More
May:  'Great Train Weekend' (Mount Victoria, 1-Day Tour x 2)  >>Learn More
WINTER
June:  'Henry Lawson Heritage Festival' (Gulgong, 3-Day Tour)  >>Learn More
July:  'Bundanoon Winterfest' (Southern Highlands, 4-Day Tour)  >>Learn More
August:  'Bathurst Arts Trail' (Bathurst, 3-Day Tour)  >>Learn More