Trekking Alumni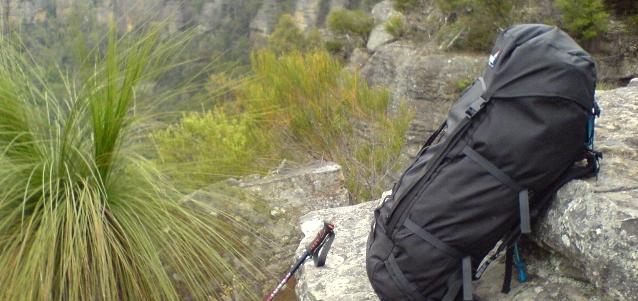 Conceived in December 2017, Nature Trail's Trekking Alumni is an informal community of experienced, advanced self-sufficient trekkers who from time to time re-unite to undertake multi-day treks in the Blue Mountains Region.
Treks are planned and lead by Nature Trail's Tour Director, Steve, who is a diploma graduate of Outdoor Recreation in the Blue Mountains.  Nature Trail is not a club, nor an association, nor a not-for-profit organisation, but an Australian registered commercial tour operator specialising in delivering commercial hiking tours (single day) and commercial trekking tours (multi-day).
An applicant's successful registration with Nature Trail's Alumni Trekkers, becomes an Alumni Trekker for life, subject to adhering to the Alumni terms and conditions, which may be updated from time to time, and by ensuring annual dues are paid by the due date.
Nature Trail fosters the application of the 'hiking craft' to an advanced standard by providing organised multi-day treks usually in remote wilderness.   Whilst proven experience and independent self-sufficiency of each participant is a pre-condition,  Nature Trail Trekking Tours offer the following advantages:
Tour Plan – a detailed and recently reconnoitered researched route, schedule, hazards identification and risk mitigation, conditions forecast, safe campsite selections, evacuation contingencies
Participant pre-trek vetting
Lodged tour notification with AMSA including participant manifest (particulars, medical information,  emergency contacts, group equipment and resources
The safety of group travel (minimum 4 to maximum 7), so avoiding the inherent risks of solo travel in remote areas
Group field leadership – including remote navigation, safety briefings, welfare monitoring, group cohesion, advanced hiking guidance as deemed appropriate
Remote navigation equipment (weatherproof map, compass)
Trekking Technology (altimeter, handheld satnav, satphone, personal locator beacon)
Bush Survival skills and Wilderness First Aid skills.
Nature Trail's Trekking Alumni provides opportunities for suitably qualified and experienced participants to benefit from collaborate in sharing knowledge and experiences in the hiking craft, which we consider to be one of lifelong learning.
Each Nature Trail Trekking Tour is a commercial tour offering, but offerred at a discounted price given Nature Trail's delegation of each participant being self-sufficient in both gear and sustenance.
Currently, participation fees are set at $50 per trekking day and transportation is included to and from Nature Trail's Base, situated walking distance from Katoomba Railway Station.
Benefits of Alumni Registration

Exclusive participation on all Nature Trail Treks, on a first-come-first-served basis (maximum 8 trekkers on any trek, inclusive of the Trek Leader).
Complimentary 4×4 transport to/from Nature Trail Base to each Trekking Tour's start/finish locations.  [NB.  Nature Trail's Base is situated within a Grade 0 walking distance of Katoomba Railway Station]
Restricted authorship access to Nature Trail website's private Trekking Forum.  Forum topics focus only on trekking and include:  The Hiking Craft, Hiking Best Practice, Hiking Self-Sufficiency, Long Distance Trekking, Night Hiking, Alpine Hiking, Hiking Gear Advice, Trekking Technology, Hiking Hygiene, links to Gear Reviews, Bushwalking Medicine, Bush Survival Skills, Wilderness First Aid, and links to Hiking News.
Downloadable access to Nature Trail Hike Maps (PDF)
Password access to Nature Trail website's Trekking Library
Having an advanced say in Nature Trail's choice of its seasonal tours – both hiking and trekking
Invitations to join us on Gear Workshops
Alumni – Eligibility Criteria
In order to participate on any Nature Trail Trekking Tour, applicants must have the following:
Be aged 18-years or over
Proven hiking qualifications and experience to an advanced standard, distance and duration
Excellent health and hiking fitness, and suitable medical declaration
Individual participant self-sufficiency in hiking attire, kit, camp gear and hiking sustenance (food and water) as specified by the Tour Leader ahead of each given Nature Trail Trekking Tour
Successful supervised completion of 2 full-day Nature Trail hiking tours
Submitted a completed Nature Trail Trekking Alumni Registration Application Form and been accepted
Alumni Fees
Annual Subscription $20
Tour Fee $50/day of each tour participation
Interested in joining?