We explored daffodils and heritage country o'er vales and hills

How lucky are we in the Mountains to celebrate spring and be just a short drive from a host of golden daffodils – all very much inspired by English 19th Century Romantic poet William Wordsworth.
So last Saturday in mid September our tour headed west from the Blue Mountains, visiting wee Rydal village and its renowned daffodil festival.  As always the local charm and passion shines in this beautiful countryside emblazoned with fields of sun lit daffodil gardens.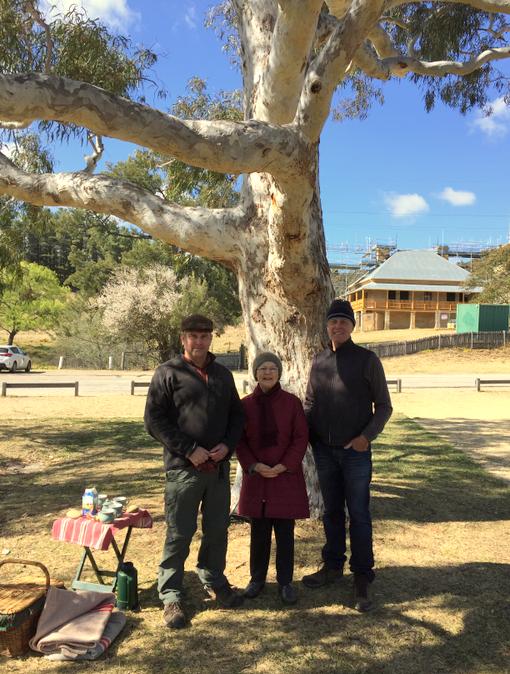 A delightful morning tea en route under an old gum pondering the sandstone homes and lives of yesteryear.  Then it was by old Bowenfels across the Cox's River gorge and a climb up to daffodil country atop the crisp and sunny Great Divide.
The tiny village was abuzz and all the gardens were putting on a show.  The glorious golden meadows in the breeze prompted our guide to recite Wordsworth's famous poem.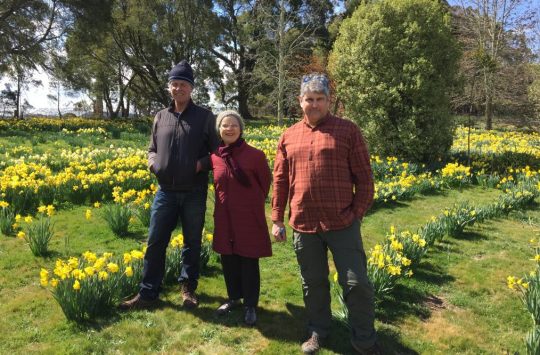 We relaxed to the eclectic mix of light classical music performed by the regional orchestra.   We sauntered around a spectacular formal cold climate garden with its manicured lawns and ornamental lake.  Next time me thinks, the gourmet hamper and picnic rug must be in tow.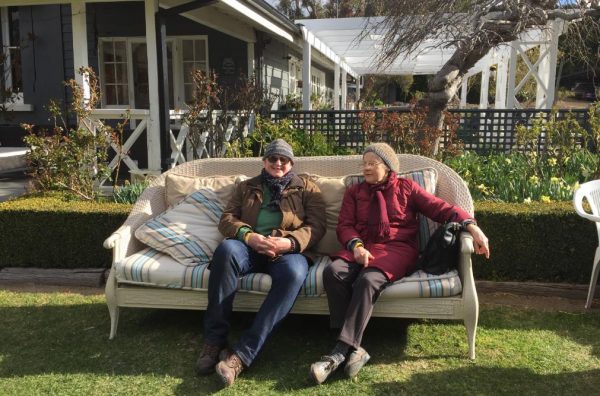 We discovered a bygone era, taking the road less travelled, taking in the scenery.  We were warmly greeted by enthusiastic locals who loved sharing their gardens and stories.  It was a world away.
Time to smell the roses – Annette tucks into Helen O'Neill's new book 'Daffodil – biography of a flower' purchased from the author herself in one of the gardens at Rydal.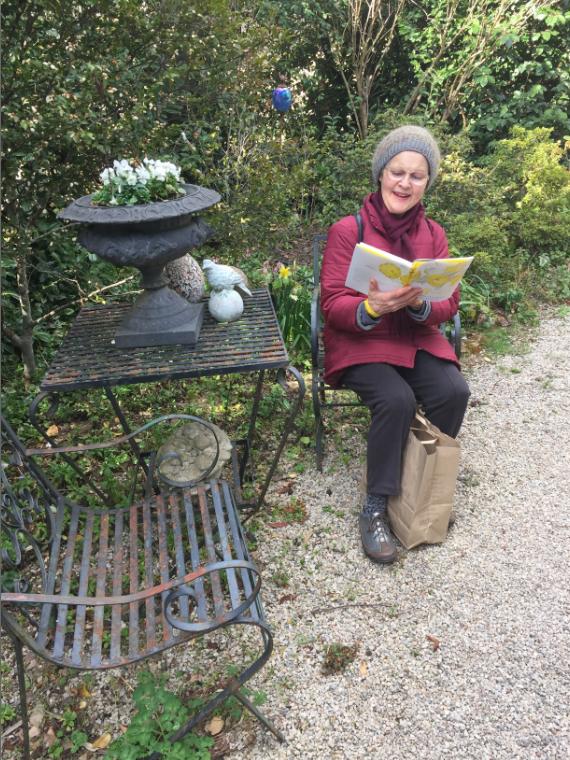 Helen O'Neill's book: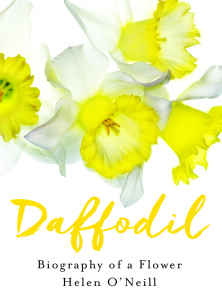 Daffodil – Biography of a Flower