Blue Mountains Village Tours
The Blue Mountains Region includes a number of historic villages, each of which we have researched over the past 20 years of being locals and so worthy of partaking in an insightful guided tour of a village of your choice.
We mix a drive around and walking tour for small groups (1 to max 10).  We offer one detailed Half-Day Tour per village and not just the central area, but of the district.  You choose: Wentworth Falls, Leura, Katoomba, Medlow Bath, Blackheath, Mount Victoria, Mount Wilson with Mount Irvine, Hartley (little, old and vale).
Nature Trail offers insightful and comprehensive morning and afternoon tours of the key features and valued local knowledge of villages of the Central Upper Blue Mountains.
Blue Mountains villages are not suburbs.  Established since the 19th Century, the villages of Upper Blue Mountains from Wentworth Falls to Hartley feature attractive countryside character, each with its own distinctive personable charm, and all with the world heritage national park on their back doorstep.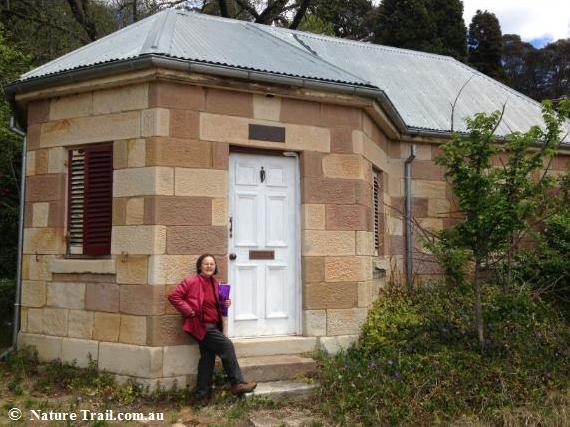 A few minutes along the highway passing by these villages will be a blur to visitors.  They will be none the wiser about the eclectic mix of why Mountains folk choose to live where we live – the lifestyle benefits – the rustic amenity and streetscapes, heritage buildings, colonial history, arts and crafts, varied cuisines, local retail traders, buskers, friendly locals, community groups, the conservation movement, local stories, markets, galleries, exhibitions, entertainment, music and many places to see and things to do.

Steve, our Tour Director has been a local of the Blue Mountains for over 20 years.  Over the years Steve has taken an active interest and involvement in a number of community groups and goings on, including in the region's history, conservation, tourism, building friendships with many locals.   As a qualified Walking Tour Guide, former coach captain with Australian Pacific Tours, and former driving guide with Blue Mountains Trolley Tours (no defunct), Steve is ideally placed to provide informative and personalised tours of Blue Mountains villages as part of Nature Trail's tour offering mix.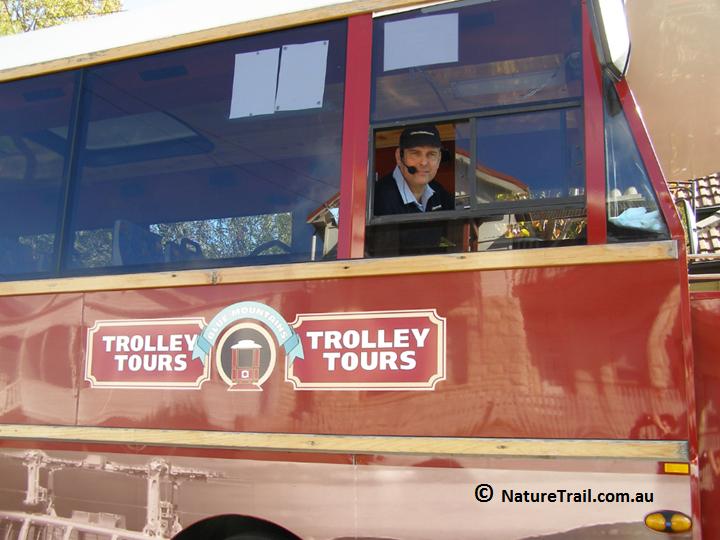 These tours include a fully researched commentary by Katoomba's local Tour Director, Steve. sightseeing, photo opportunities, a mix of being driven around, plus a guided walking tour of selected key streets in each village.
It's a chance to become localised and getting the best our of your village visit.
The Blue Mountains Village Tours we offer are:
Katoomba
Leura
Wentworth Falls
Medlow Bath
Blackheath
Mount Victoria
Hartley
Flexibility:
Our tours are a combination of driving and walking.
Tour durations vary from 1 hour to 3 hours per village.
We can also combine selected villages into a half-day tour either in the morning and/or afternoon, allowing for breaks for morning tea, lunch and afternoon tea.  We can also include any one particular village or a mix of villages, as part of another hiking tour or countryside road tour.
Please phone us to discuss the possibilities:   1300 355 133.